More Articles
New Publication | Responsible Tourism
10-02-2021
Gender inequalities in the tourism labour market
We publish a new report under the Alba Sud imprint, written by Núria Abellan Calvet, Carla Izcara Conde, Alejandra López Ballart and Marta Salvador Almela. The report analyzes fifteen gender inequalities in the tourism labour market from a gender, intersectional, critical perspective.

Photography by: Delta News Hub. Creative commons licence 2.0.
This report aims to connect the concepts of feminisation and precariousness in the tourism labour market in order to analyse the different gender inequalities that emerge in the sector. In total, fifteen gender inequality manifestations that highlight women's role in the tourism industry and reveal the need for a change have been analysed. This investigation is developed from a critical and intersectional perspective to incorporate aspects such as race, migratory status, social and geographical context, age, level of education, sexual orientation, gender identity, and capabilities; key factors in gender studies. Finally, the report suggests a research agenda to tackle the knowledge gaps detected and proposes future lines of research and concrete case studies.
This report has been prepared in the framework of the project «Research Platform on Tourism, Human Rights and Gender Equity», developed by Alba Sud with the support of the Catalan Agency for Development Cooperation (ACCD) (call 2019).
You can download the report here.
Versions available in Spanish and Catalán.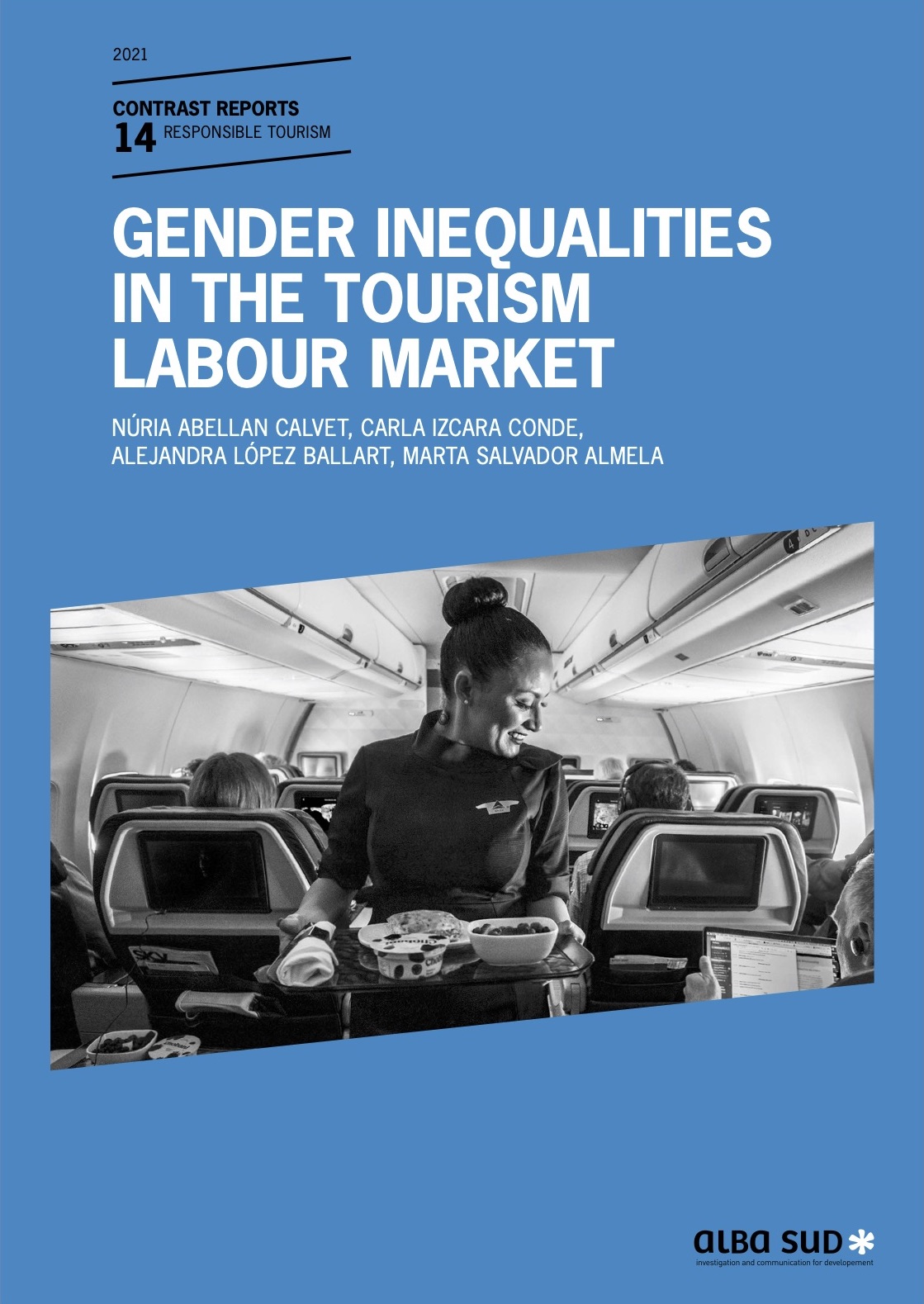 INDEX
Introduction
Inequalities for gender reasons
1. Double presence
2. Job segmentation of reason by gender and race
3. Wage discrimination
4. Atypical recruitment
5. Informal work
6. Glass ceiling
7. Sticky ground
8. Imposition of physical standards
9. Sexual harassment
10. Sexual exploitation
11. Social devaluation and invisibility
12. Occupational health
13. Insufficient attention on union agendas
14. Family and social opposition to access the labour market
15. Family businesses that increase workloads
Research agenda
Conclusions
References